Expert Cabling Solutions
for Seamless Connectivity
These are all questions 4M Connect will help you answer. With our network cabling experience, you can rest assured your network will not only work from day one, it will be operating at peak performance for many years to come. A cabling system is a long term investment, so be sure that it is properly designed and professionally installed by our expert technicians. It is essential to understand how to get the best performance from your cabling investment, and find a cabling contractor with the knowledge and ability to install and certify a system that's right for you.
When you build or upgrade a network, regardless of whether it's in a small office, warehouse, retail, or commercial building the first thing to think about is the cabling that will be carrying the data: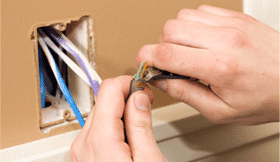 Setting up a reliable, robust network starts with selecting which type Ethernet cable is right for the job. Whether it be CAT-5, CAT-5E, or CAT-6, 4M Connect is expertly trained to design, install, and test network installations. Future-proofing your office, setting up a business network, or running thousands of feet of cable in corporate data center, 4M Connect has you covered.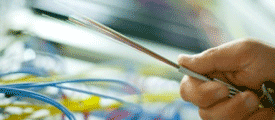 Transform your business at the speed of light, literally! The race between copper cable and fiber optic cable is over and fiber optics has won. Fiber optic cables minimize maintenance expenses due to their strength and lack of interference due to electrical noise. Fiber optic cable has much better signal strength over longer distances, more bandwidth, zero to very low voltage, and take up less space in conduits.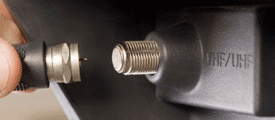 If you've ever owned a television, you have probably seen or heard of coaxial cable. However, coaxial cable is used for more than television transmission. Some examples: cable modems (internet access), commercial radio and telecommunication centers, ultrasound devices, as well as many other electronic devices use these type of cables, RG58, RG59, RG6, RG11 and more.
From security cameras, entertainment systems and even commercial advertising, we've got you covered. With video quality on the rise and an influx of new standards, it's important to choose the right type of cable. We have experience with coaxial, composite, s-video, component, DVI, and HDMI.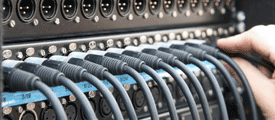 Usually tied into video is audio cabling is an important part of any type of solution. With experience installing audio cabling for intercoms, telephone VoIP, warning systems, and other audio based systems, 4M Connect will ensure a crisp, clear connection and superb sound quality.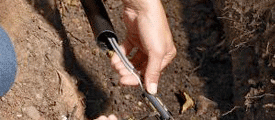 The best way to run cables from one building to another is under the ground. However, it's not as simple as digging a hole and throwing down the cable! We use outdoor rated cable which is built to withstand the elements underground and/or underground conduits to keep out water, prevent disintegration and protect from careless digging.